I am pleased to see that more and more arts organisations seem to be considering accessibility in their programming. Online, there is even a forum called East meets West for arts organisations from the East and West Midlands to share resources and discuss ideas.
And lately, one of the hot topics is " how can we welcome deaf/hard of hearing people?"
Which is great. Because despite not knowing exactly how to accommodate the varying needs of deaf people, questions are being asked.
I was approached by Pippa & Aaron of the Fierce Festival in Birmingham, and they wanted to discuss how their annual festival could be accessible to D/deaf and hard of hearing people.
Fierce is a ground breaking festival which appeals to both artists and art-lovers, and it has to be said that Fierce is notably one of the UK's most respected festivals of live art and the leading organisation for live art in the West Midlands. So for them to be considering how deaf-friendly they are is very positive news for the Deaf arts community.
Explaining that all deaf people are different, the Fierce team and I discussed how the use of BSL interpretations, hearing aid loops (when indoors) and even just plain old visual information could be useful. Looking at the programme, which is highly varied in style and excitingly jam packed, I was interested to also note that one of their featured artists, Aaron Williamson, is actually hearing impaired himself.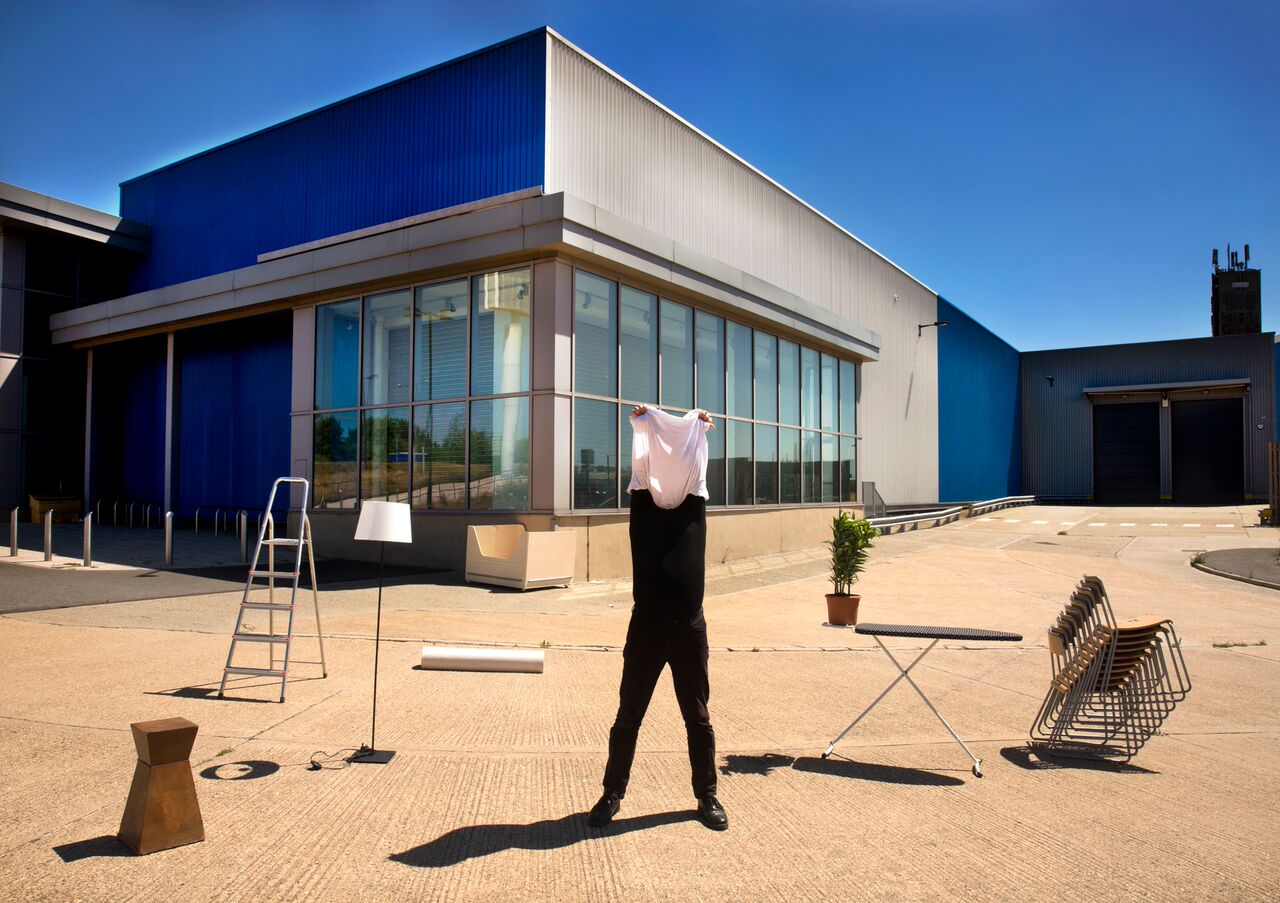 (Aaron Williamson)
The festival features three performances with BSL interpretation and there is also a BSL signer at one of the 'meet and greets' where BSL users are welcome to ask any questions they may have. There are also numerous performances that are non-verbal.
Sure, not everything is immediately accessible, but for a festival with no prior knowledge or experience catering for the deaf community, this Inclusive journey has only just begun.
Fierce, and many other festivals nationwide need us, the deaf community, to feedback to them directly. If you would like to attend the Fierce festival but would like to know more about accessibility or if have any specific requirements, please email pippa@wearefierce.org
Fierce runs from 16-22nd October and you can read about their accessibility commitment here. https://wearefierce.org/blog/access-at-fierce-festival-2017/
Further details for the BSL interpretations and non-verbal pieces can be found below.
BSL interpretations:
Aaron Williamson – Demonstrating the World, Saturday 21st October, Victoria Square, 12pm -6pm
In Demonstrating the World, Aaron Williamson explores the 'alien' or 'other' through an absurdly elaborate, live reinterpretation of YouTube 'How-To' videos. 

This is a free durational performance, taking place in Victoria Square, Birmingham City Centre. You can pop along 12pm – 6pm and stay for as long or short amount of time as you want. 
There's a captioned trailer here: 
Demi Nandra – I'm Sick and Tired of Being Sick and Tired, Sunday 22nd October, Birmingham Conservatoire, 3pm – 7pm
What if the depression we endure is not just about biochemical disfunction, but the result of political failure? I'm Sick and Tired of Being Sick and Tired examines historical traumas in the everyday felt sensations of our lives.

This is a free durational performance, taking place in Birmingham Conservatoire. You can pop along 1between 3pm – 7pm and stay for as long or short amount of time as you want. 
Everything Fits in the Room is a non-verbal piece, presented at the Hub on Saturday 21st (4pm) and Sunday 22nd October (4pm). There will be a BSL signer at the venue on Sunday 22nd October to meet and greet signers and answer any questions they might have. 
A free-standing wall, a roaming kitchen island and decaying bodies are part of a disruptive ecology that needs constant adjustment. This is an immersive experimental dance piece form Germany with incredible performer.

Trailer here: https://vimeo.com/210714105 (non-verbal)
Non verbal performances:
This is a solo dance performance exploring the relationship between contemporary club dance culture and pagan and folk cultures.
Last Yearz Interesting Negro / Jamila Johnstone-Small – i ride in colour and soft focus, no longer anywhere
A dance informed by everything and everyone Jamila has ever encountered, seen, heard, felt, been beside that has become part of her, as she tries to identify her own voice. 
HIGHER is inspired by the experience of clubbing and club dancing. This form of dance, not easily ascribed to any category, takes the cultural role of a social dance and features various techniques, styles and influences and exemplifies what is the ultimate purpose of dancing: self expression.
Non-Verbal trailer: https://vimeo.com/167905371